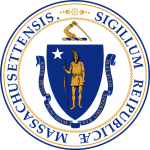 Metropolitan Telephone is an awarded Vendor on the Commonwealth of Massachusetts Statewide Contract ITT50 Converged Enterprise Communication Systems, Services & Equipment providing Service and Maintenance on Mitel Telephone Systems. Metropolitan Telephone is able to provide high-quality service, expansion and on-going maintenance of your Mitel Telephone Systems.
Our 35 years of experience in sales, design, installation service and maintenance within the Telecommunication industry insures that your Mitel system will be in very good hands. Our team of knowledgeable factory trained and certified technicians will quickly respond and are 100% committed to customer satisfaction.
We are experts in supporting your Mitel Telephone system no matter what the current level of technology. We support Analog, Digital and Voip (voice over IP) applications. Our superior knowledge of the Mitel products and applications will assist you with making sure that the features of the phone system are put to best use so that they continually improve your communication and work flow process to the fullest potential.
Metropolitan Telephone is able to answer your questions regarding the latest developments within the ever changing fast paced evolution of telecommunications technology.
Contact us Today, Our Team is Poised to Assist